On March 9th, CIA agents Lilith II and Bonya smuggled themselved inside Reading Magistrates court to assist the trial of five outstanding woman who (like the CIA) had helped to shut down the nuclear bomb factory in Aldermaston on October 27th 2008.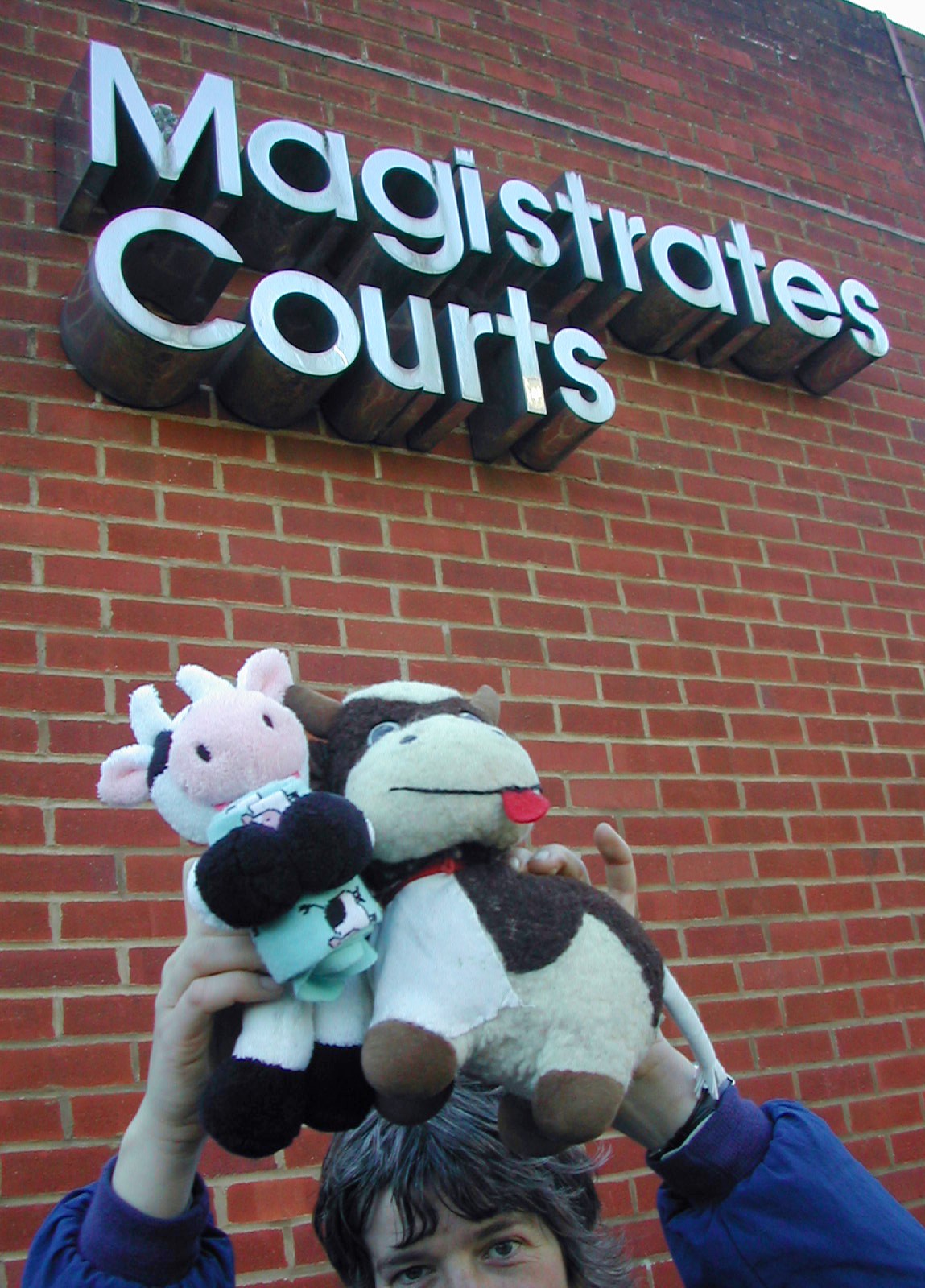 The 5 women were being prosecuted by "the crown", presumably the one of Queen Elisabeth II, although neither the queen, her crown or indeed, any crown were present.
This did not seem to bother the judge, he was quite content with the physical presence of the five women. He was less content with their physical presence in the road outside the Aldermaston weapons factory on October 27th and declared them all guilty.
Whether they would have been found not guilty if they had worn a crown while they were lying in the road and thus disrupted the production of the bombs that cost billions of pounds and can kill millions of people is still being investigated.